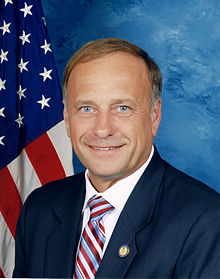 About a year and a half ago, federal abortion legislation was introduced, dubbed the heartbeat bill. Iowa's 4th District Congressman, Steve King, says he was instrumental in putting this bill together.
King tells Carroll Broadcasting that the courts have been wrong on this topic since 1973. This legislation takes legalized abortion from about 20 weeks to about seven to eight weeks.
King thanks state legislators, including Senator Mark Segebart of the 6th District, for moving it through the State Senate with only 24 minutes of debate on the floor. It was managed by Senator Amy Sinclair and then sent to the Iowa House, where he says it got a lot more complex very quickly. Late last week, the bill passed out of the House committee on a vote of 12 to nine.
In the instance of incest or rape, King says there are a number of ways that those situations can be handled prior to that seven- to eight-week time line. He adds he believes this will be moving to Gov. Kim Reynold's desk very soon. King says that he is excited to be involved in this when he is anticipating the birth of his eighth grandchild.
King quotes Pennsylvania Gov. Bob Casey, who says that human life is the measure itself against which all other things are weighed. Carroll is a pro-life county and Iowa is a pro-life state, King says, and he wants to see the United States become a pro-life country. He closes the conversation saying that recent polls show 86 percent of Republicans, 61 percent of Independents and 55 percent of Democrats support the heartbeat bill without exceptions for rape and incest. And he adds, "I don't support the execution of a baby for the sins of the father."