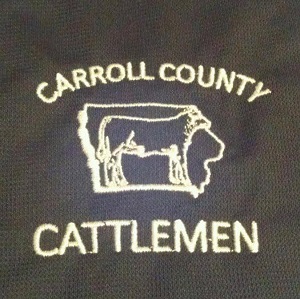 Students at school districts in Carroll County are being treated to a special school lunch next week thanks to a generous donation from the Carroll County Cattlemen's Association. Brett Greve, an association member, says they budgeted nearly $10,000 to provide the meals, and it made sense to give back.
The Cattlemen worked with the food directors at each school to determine what kind of dishes they would be able to put together with the funding. Greve says the meals will vary from building to building, but every option should be tasty.
The original plan was for each school to have the same meal on the same day, but Greve says it was tough to get all the different schedules to align.
This is the first time that the Cattlemen's Association has made a donation like this. Based on how smoothly things go next week, Greve says they could have the start of an annual tradition on their hands.