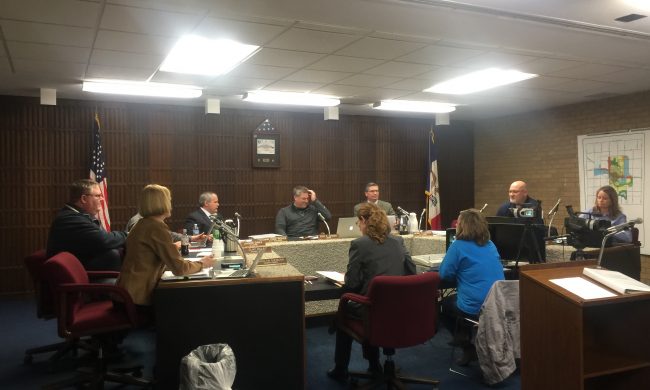 At the last Carroll City Council meeting, the chambers were filled to overflowing, with residents there to speak about their opposition to the construction of a 30-unit, market-rate apartment complex across from the fire station on Bella Vista Drive. Those present cited a potential negative impact to their property values and concerns that it could transition into government-subsidized housing. City Manager, Mike Pogge-Weaver, points out that council members informed those present that developer, Kenyon Hill Ridge, LLC, has agreed to enter into a covenant with the city on that subject.
Residents continue to resist the placement and the builder's request for an estimated $493,000 in reimbursements of infrastructure costs. The consideration of that request and a public hearing on it are on the Monday, Sept. 24 agenda. However, they have also indicated this may be postponed until their Oct. 8 meeting. A future referendum item has also been included on Monday's agenda. A group calling themselves the Committee for a Responsible Jail Location will be putting on a brief presentation. And, with the relocation of City Hall to their temporary location in the former Department of Transportation Offices (DOT), Monday's meeting will be also be a historic one.
The council will continue their discussion on the creation of an urban revitalization area to provide tax abatements. This item was brought about by Matt Wendl, Chad Kanne and Adam Schweers, who are working to rehabilitate the former Morrison Apartments, next to Walgreens on Highway 30. The Lincoln Highway Suites will house studio and two-bedroom apartments at expected rents of $450 to $600 per month. The development of a revitalization district would give the developers the ability to request a 100 percent tax abatement on the increased value of the building for 10 years. At the end of the meeting, the council will enter into a closed session to discuss pending litigation. The public is encouraged to attend Monday's meeting that will convene at 5:15 p.m.