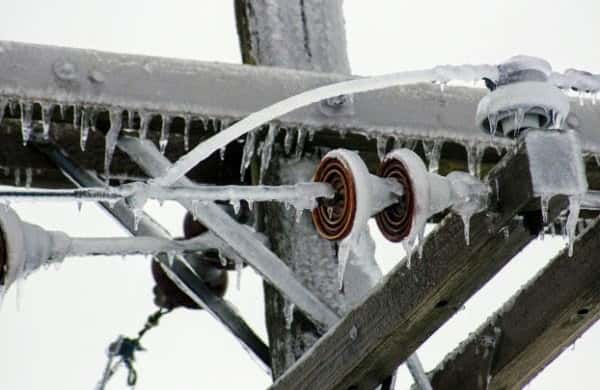 This Story Has Been Updated
Here
This weekend storm is approaching.  Today the National Weather Service adjusted the timing of the storm that will impact Iowa late this weekend. For Saturday and Saturday night a high-pressure system will be over Iowa providing a barrier to protect us against any rain or freezing rain, this by far could be the best day of the weekend with some sun peaking out of the clouds and temperatures near normal.
On Sunday that high will move out of Iowa bringing the precipitation with it around mid to late morning. The latest prediction models will start with a heavy wet snow/rain around noon changing over to freezing rain and sleet throughout the night into Monday. We might see pure rain Monday around noon when surface temperatures reach just above that freezing point with a high predicted around 34 in Carroll.  Ice accumulations for this system will be over one-quarter of an inch.
A Winter Storm Watch has been issued for our entire listening area from Sunday Morning until Monday Morning. Travel will probably be hazardous beginning Sunday into Monday morning.
Update (5:00pm): The National Weather Service updated it's models at 4 pm with an adjustment to the timing of the storm. Recent models indicate the low-pressure system that will produce the most rain and snow Monday morning will move out of Iowa faster than predicted pushing cooler air into Northwest Iowa leading to a better chance at snow Monday afternoon instead of sleet.
The National Weather Service may issue an updated advisory or warning later tonight into tomorrow.
Related Links