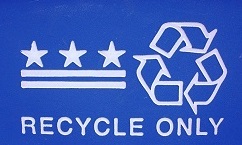 The holiday season is here and with that comes an increase in boxes, wrapping paper and decorations found in our homes. A lot of that material ends up being discarded through the garbage or by recycling, and Carroll County Solid Waste Management Commission Director, Mary Wittry, says all the effort residents put into recycling could be wasted if not done correctly.
Portions of Crawford, Calhoun, Guthrie and Shelby Counties are also served by the facility. The recycling center accepts nearly all types of glass jars and bottles, cans, newsprint, corrugated cardboard boxes and most types of plastics. Wittry says plastics are generally the material residents have the most trouble with when it comes to recycling properly.
To determine if a plastic is recyclable, look for a triangular arrow symbol with the numbers one through seven in the center. She notes the Carroll facility does not accept plastic bags. Corrugated cardboard is much easier to determine if it recyclable, and Wittry says the main problem is getting people to flatten the product.
Cardboard should be placed under the recycling tub with paper products bagged or bundled on top when set out for pickup. Cans, bottles and plastic containers can be mixed and placed at the bottom of the container. More information about how to recycle properly can be found by visiting www.carrollcountylandfill.com or through the guidelines included below.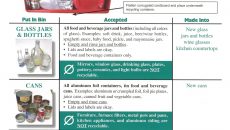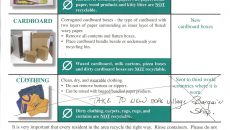 Click image to view guidelines