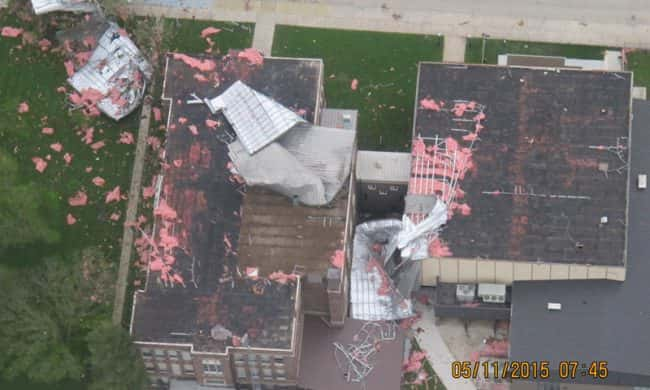 Photo: The South Central Calhoun High School Building Roof was torn apart during a Mother's Day tornado in 2015
The South Central Calhoun Community School District has announced they will be going to a public vote for building improvements at both the Rockwell City and Lake City locations next April. Superintendent, Jeff Kruse, says they are looking at adding a gym and associated parking as well as increasing student services space in Rockwell City and a renovation of the outdated locker rooms at Lake City. Those, however, are not the only facility improvements the district is undertaking. Two upcoming projects, Kruse says, will not need to be funded by a tax levy.
Kruse says that work will also begin soon on updated technological safety features.
Kruse adds he is very proud of his board and the district crew and their ability to bring forward these projects as well as the improvements that will be included in the upcoming Physical Plant and Equipment Levy (PPEL) next spring.
The April 3, 2018 PPEL vote will result in a $1.34 per $1,000 property tax levy that would be in place for 10 years.