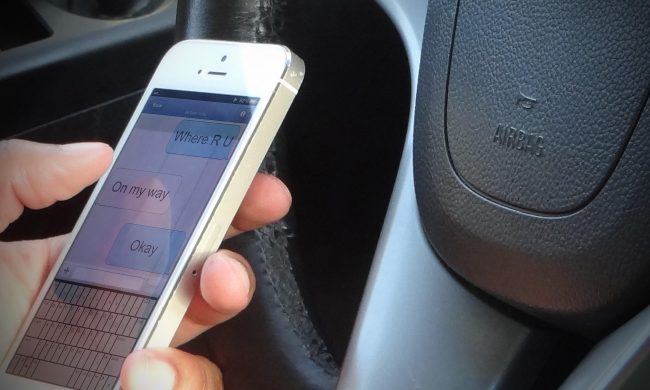 Iowa's 12th District House Representative, Republican Brian Best of Glidden, says he was pleased with several pieces of legislation that passed, in what many in the GOP are calling, the most productive session in recent history. However, he says one bill still weighs heavily on his mind because he believes it is not comprehensive enough.
This has been a hot topic in the House for at least the past two years, and even though this is a start, Best would like to see a hands-free bill in the future. At one point, Best says he struggled with which way his vote would go.
New studies have been conducted on distracted driving, and many law enforcement agencies along with the legislators believe the increase in accidents over the past year is a direct result of more distracted drivers on Iowa roads.
The new texting law will go into effect July 1 of this year, and there is a $30 fine if you are pulled over for texting and driving. This, Best feels, is not enough of a deterrent. A separate bill did pass the house this year that addresses penalties for distracted driving in fatality accidents
Best adds that if you are less likely to get into an accident when driving drunk than when texting behind the wheel, then the punishments should be similar to those for drunk driving. Even if this is a bit draconian to some, Best says it could be enough of a deterrent to save lives. With today's technology, there are simple, affordable ways to be able to go hands-free, regardless of whether a vehicle is equipped with the option or not. The other simple solution is to pull over and make your call or send your message. You may lose five minutes out of your day, Best says, but in the big scheme of things, it is well worth it. Best is happy to discuss this issue, and any others, with constituents. He can be reached at the contact points provided below.
_______________________________
Best Cell: 712-830-1844
Email: brian.best@legis.iowa.gov