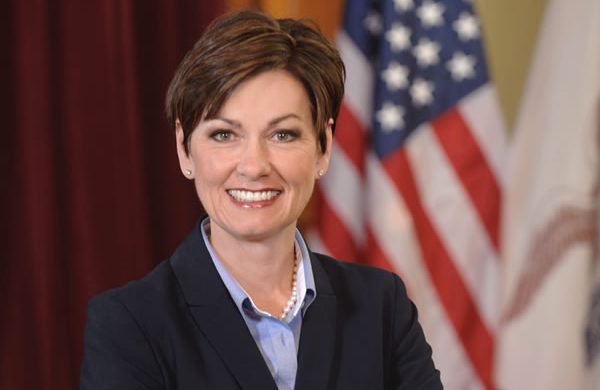 Lt. Governor Kim Reynolds has started making preparations to become the governor of Iowa and is confident the transition will go smoothly. Reynolds learned she was slated to take over the state's executive branch after Gov. Terry Branstad accepted an offer in December from President Trump to become the U.S. Ambassador to China. She says her close work with Branstad has extensively prepared her for the state's top office.
She has started reaching out to department heads to get their opinions on their branches and ways they can make a more effective government.
She expressed thanks to Branstad for the way the two governed together.
The only thing Reynolds is uncertain of is when she will be taking office.
Once Branstad is approved by the U.S. Senate, he will submit his resignation to the state, and Reynolds will become Iowa's first female governor.