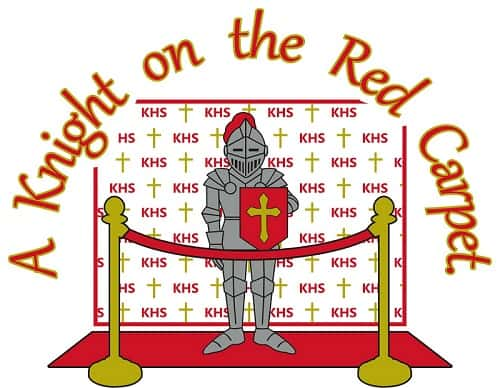 The 33rd Annual Kuemper Ball is scheduled to take place on Saturday, May 6 at the Carrollton Centre, and in a move that incorporates technology and social media, one of this year's chairpersons, Anne Greve, announced the 2017 theme during a Facebook Live feed from the Kuemper High School gym at noon today (Wednesday).
This year's entertainment features the Al Welsh Orchestra, followed by music from "A Time of Your Life," which features Kuemper alumnus Scott Masching. This year's organizers are hoping to meet or beat the total of $685,432 from the 2016 ball through proceeds from the door and the drawing of over $40,000 worth of prizes. Grace Tigges, a fifth grader, Taliya Kock, a freshman, Mallory Soyer, a second grade teacher, and Kris Collison, Kuemper's business manager, all shared some of the benefits from last year's fundraiser.
The Raffle tickets are already on sale for the vehicle raffle, the $100 ticket offers the chance to win a $20,000 voucher to be used at Wittrock Motors, Team Auto of Denison, Motor Inn of Carroll, Macke Motors, Champion Ford or Adams Motor Company. The ag raffle tickets are $50 each and the winner of that prize will receive a voucher for $10,000 to be used at Haley Implement, Olsen's Outdoor Power and Van Wall Implement. Raffle tickets for over $10,000 in other prizes are $10 each. Raffle and ball tickets can be purchased by using any of the contact points listed with this story on our website. This year's chairpersons for a "Knight on the Red Carpet" are: Brett and Anne Greve; Jeff and Jayme Kock; Jeremy and Lisa Sommerfeld; and Ryan and Trish Tigges. The full presentation can be found by following the link included with this story on our website to Kuemper's Facebook page.
_____________________________
Raffle and Ball Tickets:
Call Kuemper: 712-792-2212
Online: www.kuemper.org click on Alumni Tab then Kuemper Ball 2017
Full Presentation: Kuemper Facebook Page