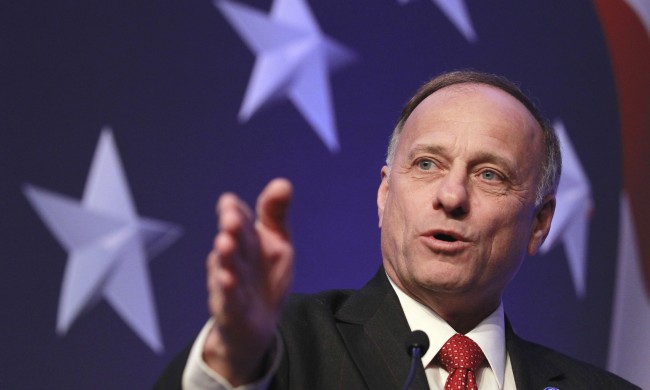 Iowa's 4th District Congressman, Steve King, said that a lot of good things are going to be coming out of the upcoming session of Congress, particularly after the new administration is sworn in Friday.
King is looking forward to seeing good legislation brought back that has been stalled or killed off by Nancy Pelosi, Barack Obama or Harry Reid.
He pointed out that the impact of the Trump presidency is already being seen in the stock market and predicts a dramatic uptick in the economy, that foreign policy will be re-stabilized and Obamacare, for the most part, will be repealed. King added he cannot remember seeing this level of optimism in the opening days of the legislature, asking fellow Kentucky Congressman, Hal Rogers, if he has ever felt such positivity.
The Trump administration, King said, will have more tools to work with than Reagan had with majorities in the House and Senate and a country calling for a significant and dramatic change in direction.