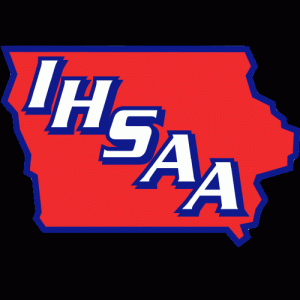 Athletes and coaches from a number of area schools have been recognized for their outstanding sportsmanship during the 2016-17 school year. Audubon, Ar-We-Va, Carroll, Coon Rapids-Bayard, East Sac County, Glidden-Ralson, IKM-Manning, Kuemper and South Central Calhoun all received letters from the Iowa High School Athletic Association (IHSAA), which manages boys' high school sports, notifying them they were one of the 165 schools who did not have a student or coach ejected from a game last year. IHSAA Director of Information, Bud Legg, says the values taught by sports are integral to developing character.
Ejection is one of the most severe penalties a referee or umpire can impose on a team and often carries additional punishments following the game, such as missing the next varsity event. Legg says there are a number of reasons someone can be ejected.
Only 45 percent of IHSAA member schools did not have a single player or coach removed from a game. Legg believes that says a lot about the schools that made the list.
This is the first year the IHSAA has monitored sportsmanship in this manner and intends to continue to release this information following each academic year.