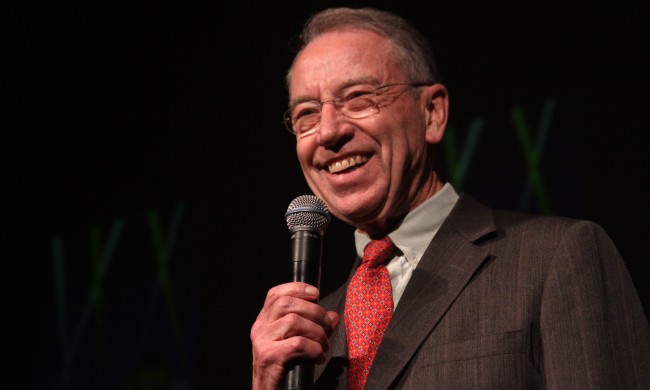 With much debate in the Iowa House and Senate over the use of medical marijuana, specifically cannabis oil, Senator Chuck Grassley says the benefits of the drug cannot be ignored. Grassley has been supportive of the use of cannabis oil for use with patients experiencing epileptic seizures and similar medical issues. His support for medical marijuana does not extend much beyond its extracts.
Grassley says his thoughts on medical treatments are based on what is best for the patient. There has been some resistance from the federal government on cannabis oil, but he does not foresee many problems with its use as medicine.
U.S. Attorney General, Jeff Sessions, is in stark opposition to the use of marijuana or its extracts, even for medical purposes. Even with this, Grassley does not expect an expansive prosecution of patients using cannabis oil.
The bill in the Iowa Senate to approve the use and production of cannabis oil passed with bipartisan support, 45-5. The bill has since stalled in the Iowa House and will likely not pass without major alterations.