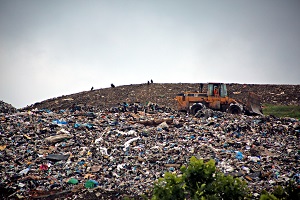 Refuse collection rates in Wall Lake are going up due to increased costs from the Sac County Landfill. The county ended landfill operations in July last year and are raising their fees. Wall Lake City Clerk, Chris Rodman, says that expense eventually falls on the customer.
If approved, the five percent rate change goes into effect at the start of Wall Lake's next fiscal year, July 1. The city has already altered their method of recyclable collection to avoid raising rates even further.
That trailer is located near the intersection of 1st Street and Boyer Street. The city still needs to compete two more readings of the ordinance before it can be put into the books. Those are scheduled for April 10 and 24 at 7 p.m. in city hall.