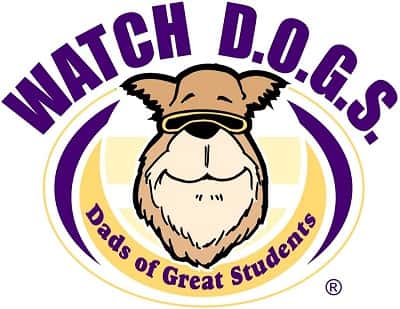 A national, innovative program that brings fathers and father-figures as positive role models into our schools was born from a tragedy. Right after the Jonesboro, Ark. middle school shooting in 1998, Jim Moore initiated the Watch D.O.G.S., which stands for Dads Of Great Students. This family-based community engagement initiative is designed to help not only with the prevention of violence but to also give the fathers,father-figures and children a chance to connect and become more aware of how they can work together to achieve higher academic performance, higher levels of self-esteem and learn positive ways to socially interact. The program is in nearly 6,500 schools across the country, including the East Sac Community School District. Counselor, Becky Halbur, says they are now entering their seventh year with the program and just recently held their kick-off event at the Lake View High School.
Halbur says the men are then assigned a date to come and spend some time at the school and are given a schedule to follow for that day.
They have had a total of 57 fathers, grandfathers and other father-figures sign up for this year. And in looking back over the history of their Watch D.O.G.S. program, Halbur says it is pretty amazing to see the one-day transformation that takes place with these men.
For those who would like to get involved yet this year, they can do so by contacting the East Sac School offices or they can get more information by following the link included below.
______________________________