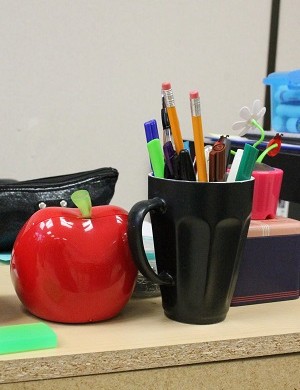 The Carroll Community School District (CCSD) Board of Directors ratified a new two-year contract with the Carroll Education Support Association (CESA) during a special meeting Thursday afternoon. Originally, CESA proposed 50 cent wage increases for teacher associates (TAs) and 80 cents for bus drivers. CCSD followed-up with their offer for TA, special ed. TA, and severe special ed. TA wages by proposing a 15 cent, 20 cent and 30 cent increase respectively. Route and field trip drivers were proposed a 30 cent increase with supply drivers offered 20 cents. The district also included a 10 percent reduction in employee premium coverage. To reach an agreement, Business Manager, Gary Bengtson, says the CESA had to make a decision on insurance to see wage increases and keep 100 percent district covered premiums.
The final contract approved a 17 cent wage increase for TAs, 18 cents for special ed TAs and 25 cents for severe special ed TAs. Transportation providers received a 35 cent increase for all drivers. Bengtson says the district included wage increases for some unfilled positions.
The agreement totals a two percent growth in CESA's benefits per year for two years which totals about $34,000 for fiscal year 2017-18. Superintendent Rob Cordes says the CESA team is happy with the results.
The contracts remain in effect until June 30, 2019. The contract was ratified by the board only a few hours before both Republican-led houses of the Iowa General Assembly passed a bill reducing collective bargaining rights of public workers. Gov. Terry Branstad signed the bill into law Friday.