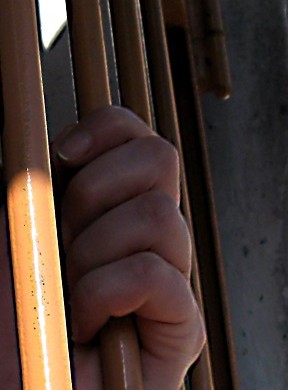 This was a week for government entities to seek Requests for Proposals (RFPs), as Chris Whitaker, Local Assistance Director for Region XII Council of Governments, and Carroll County Sheriff, Ken Pingrey, brought forth a draft document with guidelines for companies to submit a proposal on a jail assessment. Rich Ruggles asked if the supervisors should be considering adding more scope to the assessment to account for future needs.
Ruggles says he is thinking of the space constraints being faced by the Carroll County Treasurer's Office since they took over the driver's license duties. They have seen a huge increase in activity with about 640 licenses issued in August alone. He adds he thinks that they also need to consider bringing Environmental Health out of the basement of the courthouse as they are now issuing passports. Neil Bock had a differing perspective.
Bock says he likes the fact that this assessment will look at all available options, whether the best course is to build new, remodel or add on. However, the question of the space the jail will need now and into the future is a difficult one to answer. Whitaker agrees that this definitely isn't easy because everyone may have a preconceived idea about the size of jail that will be needed, but that may not jibe with what the assessment reveals. Getting that assessment right in the first place is critical, he says.
He went on to say that it may make more sense to delve deeper into courthouse space needs when they get to the point of interviewing firms to hire for the assessment. However, it may not be a bad idea to introduce the fact that the need will likely arise for those details. All supervisors agreed to have Whitaker change the current RFP to add the   possibility of future needs. The RFPs will be distributed with a return due date of Friday, Oct. 13.