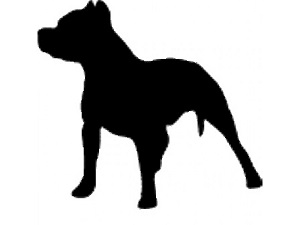 An incident on North East Street involving six neighborhood dogs on Aug. 11 led to a vicious animal appeal hearing at Monday's Carroll City Council meeting. Carroll Police Officer, Justin Ferrin was on duty when the report came in at approximately 8:20 p.m. on that Friday evening that a woman, Jean Lambertz, had suffered a dog bite.
Ferrin says Lambertz and her neighbor, Joy Vonnahme, were sitting outside with Vonnahme's three dogs off-leash in Lambertz yard. Lambertz dog was with her on a leash. She says three other dogs rushed over to her property from two houses down after hearing their dogs barking.
Lambertz says she tried to get her dog in the house, but it all happened so fast. She was treated for the dog bite to her left hand. No stitches were required, but she did have an allergic reaction to the antibiotic. Two of the dogs, including the animal involved in the altercation, Princess, are owned by Christian Sterner. Sterner gathered all three animals immediately and put them back in his home. He came before the council Monday with petitions from others supporting his retention of the animal. He says he is very sorry for what has happened and wished he could take back even letting the dogs out to welcome his roommate home. He adds that his dog is not vicious, but the entire incident could stem from the fact that Princess is pregnant.
Sterner placed the dog with Shaina Hunsicker of Auburn, who testified at the hearing. She says Princess is in her home with her small children, another dog and cats and there have been no aggressive tendencies. Lambertz's neighbor, Vonnahme, also says that she had not seen Princess display any aggressive behavior in the past.
Council members were tasked with determining if the dog fits into the definition outlined within the city code and were to either affirm or reverse the vicious animal designation. One of the stumbling blocks for council member Clay Haley was that of provocation, and the question of whether or not barking was considered a natural act of dogs. Under the ordinance, the council upheld the designation as the dog was at-large, on private property and it was determined it attacked another dog and a person without provocation. Princess must be removed from the city limits permanently. Sterner is left with the option to appeal the decision to the District Court, but City Attorney, Dave Bruner, advised him he will have to show that the council did something against the law in order to be successful with that appeal. Sterner says he is disappointed with the decision, but is undecided on whether or not he will challenge it.