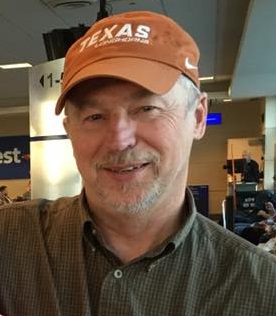 Main Street Iowa bylaws state that an individual can only serve two consecutive three-year terms on the board of a community's program. Because of this regulation, Ron Reischl will be stepping down from his position as President on the Main Street Manning Board of Directors at the beginning of 2017. Reischl, who has been a catalyst for much of the progress and advancement seen in Manning in recent years became interested in the organization after coming "home" to Manning after years spent in Texas, working in cost containment for IBM. Reischl said for decades he told his family that he would never move back to Iowa, it was too cold. But when it came time to consider retirement, he had to ask himself what he wanted to come out of this new phase in his life.
He decided to make the change in 2008, which led to a meeting with a former classmate, Manning Mayor, Harvey Dales in February of 2010. This brief encounter ended with a conversation about future opportunities in helping with economic development, say in six months, or so.
Reischl's six years on the board are up, but he is not planning on discontinuing all involvement in Main Street or economic development in Manning. He says Jeff Blum, who is becoming board president, is currently the chair of the Business Improvement Committee, so Reischl will be taking over that position in the new year.
Reischl joked that the first two months of the next year will be spent on other important items, like "organizing his sock drawer," but is really looking forward to having more time to spend with family, especially grandchildren who are now much closer. In looking back over the past six years, he says he is pleased to see the community has implemented some major changes.
There are two other projects he would say he is most proud of and that is the expansion of the Manning Childcare Center and the development of the Refresh Manning Trust Fund, which he hopes will grow to equal distributions like that of the Warren H. Timmerman Trust Fund. Reischl said if there was any area that he thinks still needs the board's attention it is connecting and engaging with alumni and young individuals and showing them the benefits of the charming, safe, small-town environment. He added he is excited about the 2017 board of 10 adults and four IKM-Manning High School students. It is a vibrant board that represents all different industries in the community. The bylaws state that there must be a one year break for Reischl, and many people are betting on the fact that he will continue to be a pivotal force in the phenomenal changes that are occurring in Manning now and far into the future.