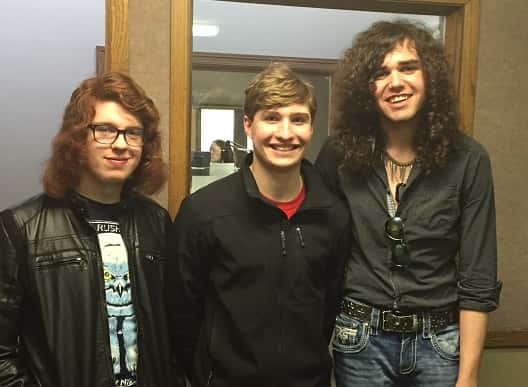 This year's annual Shellabration concert in Ft Dodge on June 30th will welcome a very famous name in classic rock as Steve Miller will headline, but this year's concert will once again feature an opening act very familiar to local live music fans.  Jim Reed made the announcement earlier today right here on Carroll Broadcasting.
Bad Authority, consisting of Carroll high school senior Kyler Brinker, Kuemper sophomore Ted Raimakers and Carroll high sophomore Miles Millard, have been making a name for themselves with a busy live performance schedule the past few years.  It was at last year's Shellabration concert that also featured another well-known local act, King of the Tramps, that led the trio to contact Reed about opening up this year for the show.
The band will be hard at work from now to the end of June preparing for the show and Brinker talks about what concert goers can look forward to with Bad Authority opening the concert.
Shellabration featuring Steve Miller and Bad Authority is set for June 30th in Ft Dodge at the Rogers Sports Complex.  Tickets are $38 each and can be purchased by going to ticketweb.com.