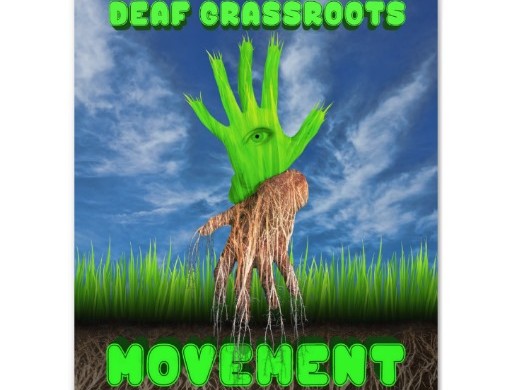 On Wednesday, May 4, more than forty-five state capitols across the U.S. will see the deaf, hard of hearing and deaf blind people along with their family, friends and allies rallying for their civil rights. The Deaf Grassroots Movement of Iowa is hosting a rally event at the Iowa State Capitol grounds from 9 a.m. to 4 p.m. on the west lawn. The day will be filled with legislator visits, presentations and numerous other activities. Their goal is to raise awareness to the many issues continuing to plague the deaf community, such as oppression of American Sign Language as a language of instruction, ongoing denial of employment opportunities and opportunities for advancement as well as discrimination in the workplace. More information on the Deaf Grassroots movement and the rally on May 4, can be found by following this link.
For more information, contact:
DGM-Iowa Public Relations, Kathy Miller: iadpresident@aol.com or 712-266-3486
Day of the tentative rally schedule:
9:00 am – DGM gathering and introducing
9:30 am – Visit with legislators (optional)
10:00 am – Presenters (will announce later)
11:30 am – Rally on the West Lawn
1:00 pm – Rally walk around the blocks
2:30 pm – More presenters; performances (will announce later)
More information will be shared closer to the date.