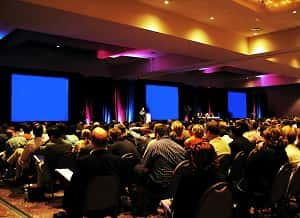 The Carroll Community School District (CCSD) Board of Education is attending the Iowa Association of School Boards (IASB) Convention looking to improve the efficiency and efficacy of the district. CCSD Board of Education President, Jen Munson, is attending the meeting for the fourth time and explains how the board gets the most out of it every year.
There is a seminar on almost any issue a school board might face.
The entire board plans to attend the event with CCSD Superintendent, Rob Cordes. Board member, Duane Horsley, will be serving as the CCSD delegate.
Horsley travels to the Iowa Events Center in Des Moines on Wednesday, Nov. 16 to perform those duties and the remaining attendees will travel to meet him on Thursday, Nov. 17 and will finish the convention on Friday, Nov. 18.