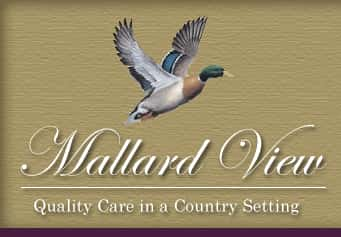 Earlier today (Thursday), the Carroll County Board of Supervisors toured the Mallard View facilities to have a better perspective when deciding on the future of the building. The facility was originally built in 1972 and had additions constructed in 1982, 1983, and 1986. Throughout the tour, the group was impressed at the quality of the building. Supervisor Dean Schettler expressed that the building has a very limited number of potential uses.
The tour allowed for the board to get a better idea of the county's stake in the building before the official audit. Supervisor Mark Beardmore was impressed with the quality of the condition but location may be a concern for potential buyers.
A large cache of county records was discovered during the tour. The board was aware that the county used it for storage but not to what extent. Several long shelves of stored newspapers were also found in the basement. These caught Board Chairman Neil Bock's attention.
No plans were made for those records because they were unsure of how long those records needed to be maintained. Plans for the building are still unsure, and Mallard View's closing date is set for December 31. The board will receive a Request for Proposal (RFP) from the Region XII Council of Governments to assist with selling or leasing the building. That RFP will be presented on Monday, September 19 at the regular Board of Supervisors meeting.