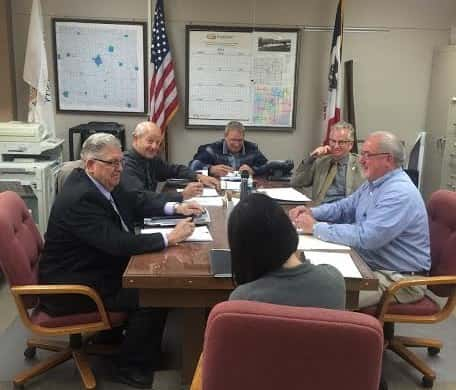 Gene Meiners, the District Three Democratic candidate for supervisor, has served in public office for 45 years with 16 of those years on the Carroll County Board of Supervisors. This marks his fifth election for the position. He says the listed duties remain essentially the same from when he started, but there is a much more to being a supervisor than appears on the surface.
One of those services is mental health facilities. In the past, supervisors oversaw that aspect of the county, but the state now manages those services. Many about mental health have been directed towards the supervisors.
The Mallard View facility north of Carroll is set to close at the end of 2016, and used to serve somewhat in that mental health capacity. The supervisors are still searching for an organization to use the facility. Pay has become a central theme across the state when supervisors in Polk County passed a vote to raise minimum wage to $10.25 by 2019. While he says pay is important, he does not believe making wage decisions at the county level is in anyone's best interest
Despite all the time and effort that goes into the position, Meiners says that effort is worth it for the citizens of Carroll County.
The elections for Carroll County Supervisor will be held on Election Day, Tuesday, Nov. 8. Carroll Broadcasting will bring you more from all the local candidates as the date approaches.