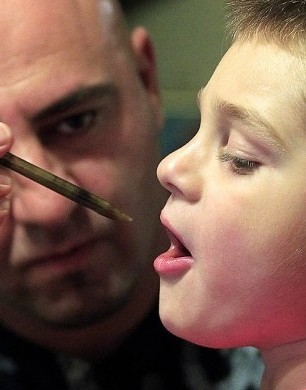 Of the many bills that have been discussed on the floor of the Iowa legislature during this year's portion of the 86th General Assembly, perhaps none has been as important to several area residents as that of Cannabidiol. On Saturday morning at the final Chamber Legislative Forum for the season, Amy Whitver of Carroll asked House Representative Brian Best and Senator Mark Segebart what progress is being made on passing the bill that has been pared down to cover three specific medical diagnoses: seizures; multiple sclerosis; and end-stage cancer. Best said he expects to see it discussed during the remaining few weeks of the session.
Sen. Segebart said he had voted for the bill the first time it was introduced to the Legislature, but he had an issue with the fact that the limitations
Segebart added that the more we hear about Cannabidiol, the more we are seeing its use to treat specific illnesses. What is going on right now, he said, is tragic and he believes that previous Senate supporters will be in support of the bill again this year. Best says that we really need to specify what is being talked about. There are some who see this as having the same implications as when medical marijuana was made legal in California, where all someone had to do to get a hold of marijuana was to find a doctor willing to prescribe. This is different and should be called Cannabidiol as it does not contain any of the mind-altering agent, THC, which is prevalent in marijuana.
Best concluded saying he is hoping that stronger minds will prevail and get this thing done.