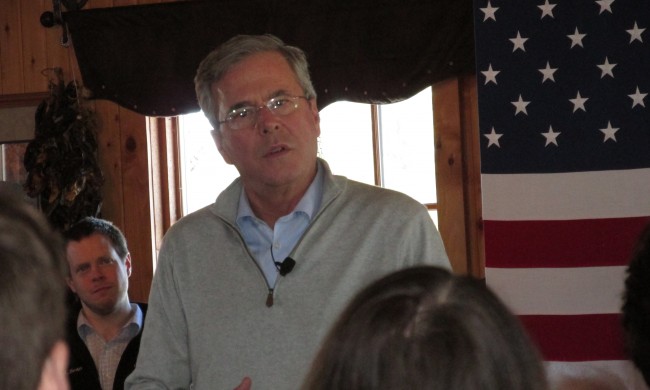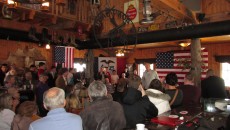 Around a hundred people came out to hear Republican Presidential Candidate Jeb Bush speak in Carroll on a sunny Friday afternoon. Bush spoke to an enthusiastic crowd about his vision for America which includes a diversified supply of energy, which he says, should be determined by the markets more than anything else.
He says he bets somewhere down the road a sustainable, renewable source of energy which will defy the world will be uncovered and that is "more likely to happen in the freest possible kind of environment than one where you have a venture capital arm inside the Department of Energy." However, he stressed the need to be environmentally responsible.
Bush says he believes the role of government should be to invest in long-term basic research to find the next disruptive technologies. During the hour long event he also spoke on a variety of topics including a proposal to decrease student debt, fix government stalemates, and what he sees as a need to upgrade and increase the country's military in order to fight enemies of the US. Bush says financing increased military spending would be done through massive reforms to Medicaid and Medicare which, he says, would save $130 to $150 billion dollars in 10 years without decreasing services. In his closing remarks Bush told the crowd that as a thoroughly vetted candidate his campaign is based on a hopefully optimistic message.
The full audio from Bush's campaign stop in Carroll is available below. We'll bring you more from Jeb Bush's visit in upcoming broadcasts.