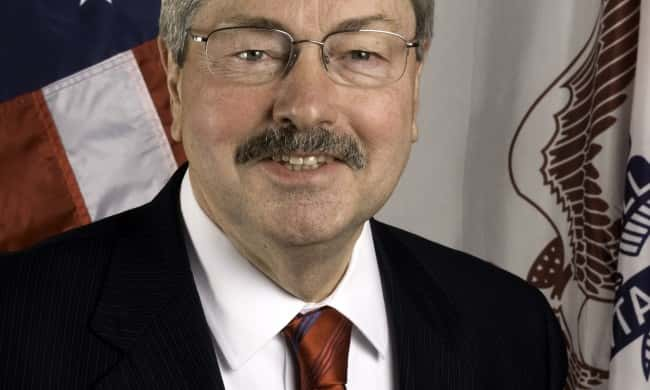 Governor Terry Branstad rolled out more information on a funding proposal for school infrastructure and water quality funding during his Condition of the State address yesterday (Tuesday). He said he and Lt. Governor Kim Reynolds have heard from education officials on their strong desire to extend a critical source of funding and Iowan's have spoken loud and clear about the need to address water quality improvements; these, he said, are not either/or propositions.
During his initial unveiling of the plan in Sioux City, support for Branstad's proposal was shown by several education leaders and they continue to meet with education, agriculture and business leaders to build on that base. This, he says, is a solution that helps schools, improves water quality and protects taxpayers. The Secure Advance Vision for Education, or SAVE Fund for school infrastructure was founded in 2009 and will expire in 2029. Since its inception, schools have received $3.2 billion in infrastructure funding and this plan will extend the program and increase the annual fund from the current $458 million to $788 million by 2049. This is an additional $20.7 billion dollars for schools.
Branstad believes this is a monumental investment in education and water quality funding, and it does that without raising taxes.
He said it is unfortunate that the issue of protecting our state's water quality risks tearing apart the fabric of Iowa, pitting Des Moines against our rural areas. We must significantly accelerate our water quality efforts in order to avoid eroding our path to prosperity.