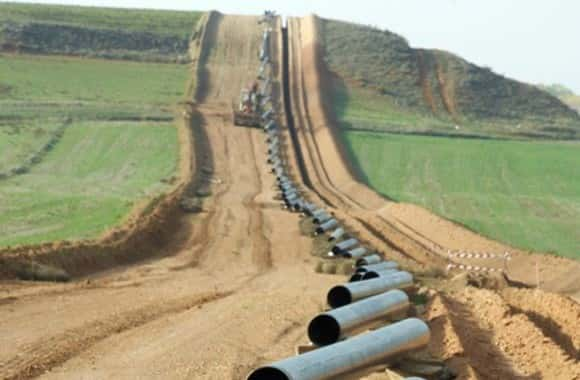 While Gov. Terry Branstad was in Carroll for a book signing and fundraising event Tuesday evening, he took the time to discuss a planned protest by Iowa Citizens for Community Improvement (ICCI) and Bold Iowa over the construction of the Bakken oil pipeline.
Wednesday afternoon, more than two dozen demonstrators in Boone were arrested on trespassing charges. While trouble did come up at protests in Iowa and North Dakota, the majority of the nearly 100 present near Boone remained peaceful. Before the event, ICCI performed training for protesters on how to be arrested and handle authorities correctly, but Branstad has remained adamant that the protests are not likely to produce the desired results. He says the process for approval of allowing Dakota Access to move forward with construction has been made very clear.
Fourteen Iowa landowners have filed lawsuits to halt pipeline construction but the courts refused a temporary stay on the work. The case is not expected to be heard until December, but Dakota Access is planning to have completed installation of the pipe by then. The protesters concerns are in regard to the use of eminent domain, potential land damage and lack of concern for the environment along the 1,172 mile route the pipeline will run from North Dakota, through South Dakota, Iowa and into Illinois.