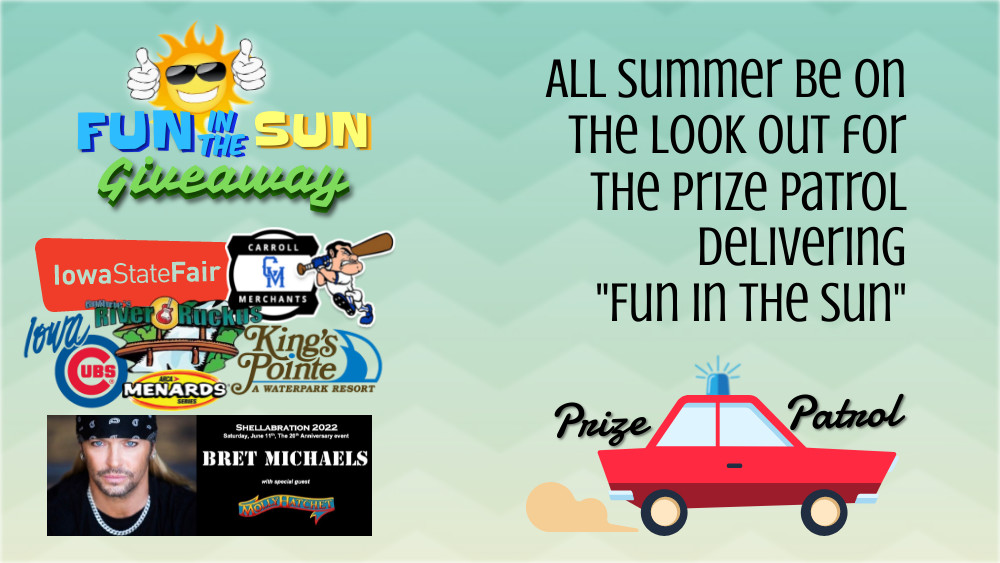 Are you ready for some "Fun In The Sun" this summer?  We don't want to waste another minute of this fun time of year so Carroll Broadcasting is giving away almost $10,000 worth of tickets!  Fill out the entry form below and tell us what events and attractions you want to see!  You don't need to decide, just check all the one's you would like to win and we will take it from there!
Plus, we will be delivering prizes right to you!  So tell us where the best place is to find you during the day, and we might just show up with your free tickets soon!  We will have giveaways all summer long!!
Let's get out and have "Fun In The Sun" with 1380AM/95.1FM KCIM, 93.7 KKRL, and KICK 106.7!
Enter Now