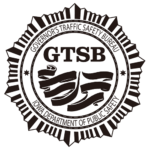 With many Iowans planning to hit the road later this week for Thanksgiving gatherings, the Department of Public Safety emphasizes safe driving so everybody makes it unharmed to their turkey dinners. Iowa State Patrol Trooper and District 4 Public Resource Officer Shelby McCreedy says the days surrounding Thanksgiving are some of the busiest on Iowa roadways.
The Governor's Traffic Safety Bureau's latest initiative launched last week and runs through Nov. 28. McCreedy says law enforcement from around the state are keying in on the significant factors that contribute to fatality accidents in Iowa.
As of Friday, Nov. 18, there have been 302 traffic fatalities in Iowa so far this year. While that figure is ten deaths lower than last year, it is more than 10.5 percent higher than the state's five-year average. Between 2021 and 2020's data, Iowa averages over ten traffic fatalities per year during the Thanksgiving holiday. McCreedy notes wintry conditions can also be a factor.
She adds everybody on the roadway wants to get to their destination safely, so wear your seatbelt, follow posted speed limits, don't drink and drive, and put your phone down to prevent traffic fatalities.