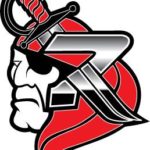 The East Sac Community School district is set to start the 2022-23 school year on August 23, and Superintendent Jeff Kruse is excited to welcome everyone back. Most schools take the summer to make facility improvements while teachers and students are away on break, and Kruse says they had some remodel projects.
Kruse adds they are transitioning from three schools to only two schools starting next school year.
Most school districts in the state have experiences staffing problems, and Kruse says ESC was no exception.
He says the last couple of years, students were able to get lunch for free but starting again this year, parents will have to fill out lunch forms again. Kruse adds there is an application process, and some students will qualify for free lunches, and some will not. To stay up to date on all things ESC, individuals can visit eastsac.k12.ia.us.