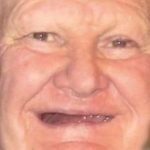 Larry Wendall Murphy, age 80, of Scranton, IA, passed away peacefully on Saturday, January 8, 2022 at Thomas Rest Haven in Coon Rapids with his wife Bev at his side.
   Funeral service will be held at 10:30 A.M. on Thursday, January 13, 2022 at the First United Methodist Church in Scranton.  Officiating will be Rev. Joyce Webb. Organist for the service will be Karen Murphy and soloist will be Chad Stevens.  Burial will be in the Willow Township Cemetery near Bayard.
    Visitation will be held at the Dahn and Woodhouse Funeral Home in Scranton from 5 – 7 P.M. on Wednesday.  Additional visitation will be held at the Scranton United Methodist Church from 9:30 A.M. – 10:15 A.M. on Thursday prior to the service.
   Funeral arrangements are under the direction of the Dahn and Woodhouse Funeral Home in Scranton and online condolences may be left for the family at www.dahnandwoodhouse.com
     Larry was born on April 2, 1941 in Carroll, IA, and he was the son of Otto "Tobe" and Leota (Wright) Murphy.  He grew up in the Scranton area and attended country school until the fifth grade.  He graduated from Scranton High School in 1960.  Larry was married to Roberta Rogan in 1962.  To this union two children were born: Robert and Russell.  He worked for several local farmers, the grocery store in Scranton and Oscar Mayer in Perry.  Larry then worked as a security guard for Wells Fargo for 10 years and did factory work for another 10 years until his retirement.  Roberta passed away in 1992 and Larry was later married to Beverly Bishop on September 3, 1993 at the Little Brown Church in Nashua.  Larry enjoyed gardening, raising baby finger popcorn and planting flowers along the bike trail – Larry and Jon Lane wanted Jefferson to be the "Hibiscus Capitol of the World".  He also enjoyed hunting, fishing, looking for Morel mushrooms, baking, and spending time with his family.
      Larry is survived by his wife Beverly of Scranton; his son Robert Murphy (Elizabeth) of Scranton; a granddaughter Kimberly Murphy; Bev's children: Denae Rusk (Greg) of Michigan, Darwin Bishop (Jackie) of Hinton, and Darren Bishop (Jenna) of Ankeny; Bev's grandchildren: Victoria Dilts (Derek), Sarah Rusk, Daniel Bishop (Josie), Mallory Rusk, Thomas Bishop, Raylee Bishop, Ella Rusk, Jacob Bishop, Josie Bishop, Hunter Bishop, Alexandra Bishop, and Sadie Bishop; and two great-grandchildren Kason and Adeline.  Larry is also survived by five sisters: Jaunita Faye Wood and Patricia Smith both of Bagley, Iris Kelley of Glidden, Beverly (Paul) Appling of Eugene, Oregon and Bonnie Fogarty of Grand Junction; and several nieces and nephews.
     Larry was preceded in death by his parents Tobe and Leota Murphy; his brothers: Robert, Jim, Clarence, and Dennis; his sister Vida Thorpe; his wife Roberta, his son Russell, and a grandson Patrick Rusk.