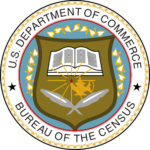 Both city and county leaders in Carroll on Monday opened discussions on redistricting based on the most recent census numbers. Every 10 years Iowa law requires these governmental entities to even out their districts and wards based on population. This, in some areas, necessitates the redrawing of boundary lines. Supervisor, Scott Johnson, says he has attended a preliminary redistricting meeting that outlined some of the potential areas in need of change.
He says the two within the supervisor's district lines that cover the city of Carroll did not need changing nor did the southeast section of the county. The non-partisan committee determines any changes and Johnson says the supervisors have no say. The deadline for determination is set for mid- to late-December, but before that the proposal will come to the supervisors. The first public hearing for the redistricting committee is on Dec. 13. The county's GIS (Geographic Information Systems) coordinator, Sarah Haberl, explains the process.
The redistricting committee is made up of Rick Hunsaker, Wiltsie Cretsinger and David Bruner. At Monday's meeting, Carroll council members also discussed the redistricting of the four wards. According to City Manager, Mike Pogge-Weaver, the census results did include a bit of humor.
The council was presented with four options based on population variances. Option A is the current map and fits within legal parameters, but creates large variances in Ward 1 and Ward 4 of negative 73 and positive 87 respectively. Option B moves a single block from Ward 4 to Ward 2 and a segment from N. Grant Road, Parkview Drive, Vine Street and E. 11th Street from Ward 1 to Ward 4. The variations change to negative 30 and positive 44 and it creates more uniform boundaries. Option C, however, created more uniform variances by moving two blocks from Ward 1 to Ward 4. The resulting variances are plus 12 and plus two respectively. Option D scraps the ward map entirely and starts over. In the end, the council approved Option C on a unanimous vote. Voters in those wards will need to examine the maps to ensure they are voting in the correct precinct in the next election. The approved city map is included below as is a link to the Carroll County maps.
Click on image below TWO times to bring to full size:
_______________________________
Link to Carroll County maps: https://www.carrollcountyiowa.gov/pview.aspx?id=21010&catid=563