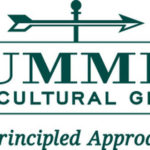 AMES, Iowa (RI) – Public meetings are underway this week in several Iowa cities, the first steps an Iowa-based company must follow as it seeks a state permit to build an underground pipeline for carbon through 30 counties. The potential pipeline has been dubbed the Midwest Carbon Express by its developer, Summit Carbon Solutions. Jesse Harris, a spokesman for the company, says it would be the largest carbon capture and storage project in the world.
Harris says ethanol plants that feed into the pipeline would become a so-called "net zero" fuel source by the end of the decade.
Businessman Bruce Rastetter  of Alden, the former president of the Iowa Board of Regents, owns the company that ultimately hopes to get Iowa Utilities Board approval for the project. The pipeline would stretch through more than 700 miles of Iowa and the first informational meeting about the plan was held Monday in Steamboat Rock. Meetings are scheduled today (Wednesday) in Rock Rapids and Sioux Center. Two more meetings on Thursday will be held in Le Mars and Sioux City. Locally, meetings will be held at the Jefferson High School at 5 p.m. on Oct. 4 and at Memorial Hall in Manilla at 6 p.m. on Oct. 5.