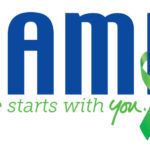 The Carroll County Chapter of the National Alliance on Mental Illness (NAMI) is preparing to launch its next round of community outreach programs next week. NAMI is a grassroots organization created to raise public awareness and support patients managing depression, anxiety and other mental health ailments. Pastor Terry Plocher, one of the people who helped found the Carroll County NAMI chapter, says one of the tools they use are small, recovery-focused meetings known as peer-to-peer sessions.
This is the third peer-to-peer class Carroll County NAMI has hosted so far, and Plocher says the response from people who have attended has been overwhelmingly positive.
According to Plocher, peer-to-peer is an eight-week program led by other people who know the struggles of dealing with mental health. They meet for two hours each week starting Thursday, Sept. 23. Space is limited, so individuals interested in participating are encouragesdto register as soon as possible.
Previous peer-to-peer seminars were held remotely due to the pandemic, but they will be returning to in-person sessions this time around. However, remote options will be offered for those interested in attending in that manner. The deadline to register is Friday, Sept. 17. More information about Carroll County NAMI and details on how to get involved in the upcoming peer-to-peer can be found included below.
______
Contact information to register
712-792-1122