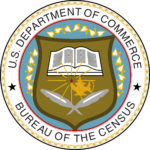 COVID has had an impact on nearly every aspect of our lives and we are continuing to learn about more of these as time goes on. A legislative process that comes around once a decade is not immune to virus-related issues either. Iowa House District 12 Representative, Brian Best, says the results of the census are used for legislative redistricting.
The 2020 census would typically have been available in February or March, but it was delayed by COVID and Best says they could not go through the process during their general assembly. This will result in a special session this year.
He adds there is a pretty good chance this will be settled before Sept. 15, if things go as predicted and they hold that special session in August. Best also explains that redistricting happens with the help of the Legislative Service Agency (LSA), a non-partisan group at the Capitol.
They only get three shots at that approval.
Republicans and Democrats will each go into their own caucuses and either vote it in or out. Best says this is not a partisan issue and is actually one of the most efficient and effective redistricting processes in the country. It can, however, create a situation that pits one legislator against another.
This could result in mid-term elections in some new districts as population changes drive those redistricting lines. Best says in 2010, Iowa had 3,046,871 residents to be divided among those 100 legislators. The 2020 estimate is around 3,155,000—or about 3.5 percent growth.