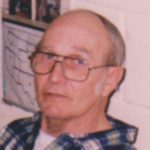 Lawrence "Larry Hinners", 83 of Carroll, died early Wednesday morning, January 13, 2021 at Accura Healthcare of Carroll.
Funeral Services will be moved to 1 pm on Monday, January 18, 2021 at the Sharp Funeral Home in Carroll.  Officiating will be Brian Danner, Chaplain of Kindred Hospice.  Casket Bearers will be Todd Hinners, Brian Hinners, Rick Snyder, Todd Snyder, Steve Wiese, and Tony Wernimont.  Burial will be in St. John Cemetery in Arcadia.
Visitation will be held from 4-6 p.m. on Sunday at the Sharp Funeral Home in Carroll.  Those in attendance are required to wear a face covering and abide by current social distancing guidelines.
Memorials may be left at the funeral home for the Larry Hinners Family for a later designation.
Funeral arrangements are under the guidance of the Sharp Funeral Home in Carroll and online condolences may be left for Larry's family at www.sharpfuneral.com.
Born on December 20, 1937 at Carroll, Iowa, Lawrence was the son of Irwin and Victoria (Weber) Hinners.  He spent his younger years near Arcadia and attended St. John School and Country School.  On August 20, 1958, Larry married Phyllis Wernimont at St. Bernard's Catholic Church in Breda.  The couple made their home in Carroll where Larry did body work for several businesses.  He later worked as a mail carrier until his retirement where he worked parttime at Blackhawk Marine in Lake View.
Larry enjoyed fishing, talking on his CB radio, and having coffee with his family and friends.  He was a member of St. John Paul II Parish – Holy Spirit Church in Carroll.
Survivors include his son Merlin Hinners of Carroll; his granddaughter, Amanda Hinners and her fiancé Jordan Diekmann of Carroll; his great-grandchildren, Bailey and Samantha; his brothers-in-law and sisters-in-law: Merle (Linda) Wernimont of Carroll, Beverly (Melvin) Kruger of Churdan, Dale Wernimont of Breda, Alan (Sheryl) Wernimont of Carroll, Cheryl (John) Adams of Illinois, Pat (Sue Bailey) Wernimont of Arizona, Nancy (Jeff) Pudenz of Churdan, Lori (Craig) Walter of Nebraska, Cheryl Wernimont of Carroll, JoAnn Wernimont of Arcadia, Mary Kay Wernimont of Carroll, and Ralph Fisher of Texas; as well as many nieces, nephews, and other extended relatives.
Larry was preceded in death by his parents; his wife Phyllis in 2012; and his daughter Mary.