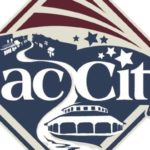 The Sac City Council voted unanimously during last week's meeting in support of a resolution pledging continued financial support to the Sac City Main Street program. It has been nearly 25 years since Sac City was designated a Main Street community by the Iowa Economic Development Authority (IEDA), and the programs and events hosted by the organization have become a tradition for residents. Administrator, Jamie Lawrence, explains.
He adds participating in Main Street programs also help fund street and sidewalk improvements near downtown as well as the replacement of aging lampposts in the district. In order to maintain their designation, the city council passes a resolution of support and financial commitment for the program on an annual basis. That resolution passed during their Nov. 24 meeting, but Lawrence says it did not include a specific dollar amount.
Lawrence says he is still in the early stages of preparing the preliminary budget for Fiscal Year (FY) 2022 and expects they will soon begin hearing from other local organizations seeking funding. Sac City Main Street's allotment will be finalized when the council submits their budget to the Iowa Department of Management by March 31.