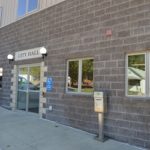 The Wall Lake City Council has approved a $1.5 million line of credit with Westside State Bank to fund their efforts to modernize the community's electrical lines and systems. City Clerk, Chris Rodman, says this is not a new project, but rather, one they have been working on for the past several years.
He adds the transition will also add reliability to the system as many of the lines will be moved underground. Typically, these types of projects are funded through bonds, but Rodman says using a line of credit will end up saving taxpayers money.
The council unanimously supported using a line of credit with Westside State Bank instead of issuing a bond for the project. Now that the funding source is finalized, Rodman says the end of the project is in sight.
Rodman adds the selected contractor will be working to finalize the remaining portions of the project when weather allows. He expects everything to be finished sometime in 2023.