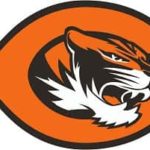 Certified enrollment at the Carroll Community School District (CCSD) has increased slightly for the 2020-21 school year. Certified enrollment is calculated at the beginning of October and involves more than simply counting students. Numbers are weighted based on shared programs, open enrollment and numerous other factors. Superintendent, Dr. Casey Berlau, says the district numbers rose slightly over last year.
CCSD numbers have remained very consistent in recent years with an average certified enrollment of 1,698 students per year since 2012-13. Open enrollment numbers are just as stable with 94 students coming into the district each year on average. However, open enrollment out is less steady with as few as 57 in 2013-14 up to 98 this year. Board Member, Duane Horsley, asked Berlau if he knew the cause of this variation.
Certified enrollment plays a huge role in calculating each district's funding from the state using the Iowa cost per pupil and several other factors. While it varies from year to year, the vast majority of the district's budget is sourced from state aid and local property taxes with the remainder being federal dollars.