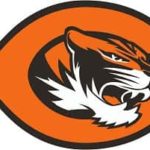 The Carroll Community School District (CCSD) Board of Education has re-elected Karen Friedlein to serve for another term as president. She was nominated by Cindy Johnson and seconded by Duane Horsley. No other nominations were presented, and the board voted unanimously for Friedlein to retain her seat as the board's president. Director of Business Affairs and Board Secretary, Gary Bengtson, then delivered the oath of office.
Friedlein was appointed to the board in April of 2019 to finish out Gina Badding's term when she resigned after Gov. Kim Reynolds nominated Badding to become a judge within Iowa's Second Judicial District. Friedlein was elected to her four-year board term a year ago. Horsley was nominated for vice president by Jen Munson, which was seconded by Johnson, and the board voted unanimously with no other nominations. In addition to electing their officers at last night's (Monday) organizational meeting, the board also approved the date, times, and meeting format for the next year. After brief discussion, Board Member, Cindy Johnson, proposed they stick with what they've used in recent years.
School officials opted to continue utilizing a consent agenda meeting format in the interest of efficiency. The officer terms and meeting schedule are effective for one year and will expire in November of 2021.