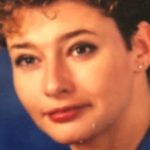 Roxanne Marie Green, age 64, of Tucson, AZ, and formerly of Carroll passed away on Saturday, March 7, 2020 at her home in Tucson.
A Celebration of Roxanne's Life Service will be held at 7:00 P.M. on Friday, October, 23 2020 at the Dahn and Woodhouse Funeral Home in Carroll with Chaplain Anglo Luis of St. Anthony Regional Hospital in Carroll officiating.
Visitation will be held at the Dahn and Woodhouse Funeral Home in Carroll from 5 – 7 P.M. on Friday evening prior to the service.
Funeral arrangements are entrusted to the Dahn and Woodhouse Funeral Home in Carroll and online condolences may be left for Roxanne's family at www.dahnandwoodhouse.com
In lieu of flowers, the family suggests memorials be made to the Carroll Animal Rescue and may be mailed to Dahn and Woodhouse Funeral Home c/o Roxanne Green – 705 N. Carroll St.  Carroll, Iowa  51401.
Born on October 28, 1955 in Iowa City, IA, she was the daughter of David and Ann (Engler) Green.  Roxanne's family moved to Carroll when she was a baby.  She graduated from Kuemper High School 1975 and then attended the University of Iowa where she graduated with a Bachelor's degree in English.  Roxanne worked as an addiction counselor in Minot, SD for several years.  She moved to Tucson in the early 90's and worked in counseling there as well.  She later taught college courses at a community college and at the Davis-Monthan Air Force Base.  Roxanne had a profound love for all animals especially her dog B.B. King and her cats.
Roxanne is survived by her sister Kelly Glass (Louie) of Carroll; two nieces: Andrea Stimson (Ben) of Clive, IA, and Emma Balconis (Alex) of Ft. Worth, TX; a nephew Max Glass (Nicole) of Minneapolis, MN; two great-nieces: Ava and Audrey; and two great-nephews Oliver and Henry.
Roxanne was preceded in death by her parents David and Ann Green; her brother Dan Green; and her sister Patricia Green.