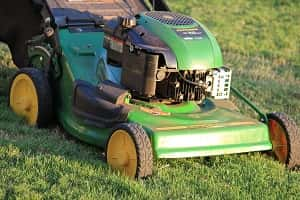 Officials in Lake City are warning residents they could face hefty fines for discharging lawn debris into city streets. City Administrator, Eric Wood, says residents are generally pretty good about keeping their grass clippings in their yard, but recent rains and optimal growing conditions have lawns growing much faster than usual.
Fortunately, storm water did not cause any damage in that particular incident. If the problem persists, Wood says they are one heavy rain away from multiple storm sewers becoming blocked. With nowhere for the runoff to go, water ends up pooling in city streets and people's yards.
He adds the city already has ordinances on the book to address this issue. Wood says it is usually a last resort, but they could issue heavy fines to residents found in noncompliance.
He says avoiding a fine is as easy as turning the mower's discharge chute towards the center of the lawn or attaching a grass catcher to your equipment. For questions regarding the city's policy, contact city hall at 712-464-3111.