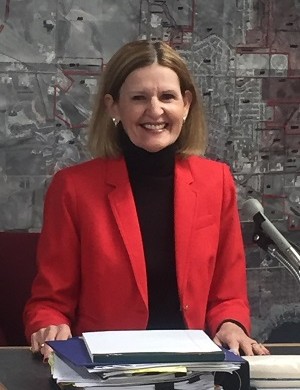 Earlier this week, a routine piece of business on the continuation of planning for the Carroll Public Library and City Hall renovations was discussed by the Carroll City Council. City Manager, Mike Pogge Weaver, presented information for the council to consider resolutions on the first amendments to OPN Architecture's professional services agreement to include programming reviews for both projects. Although on the agenda at a previous meeting, the council did not authorize the actual addition of these services to the contracts. Pogge-Weaver outlined the cost of both amendments and pointed out there would be no change to the overall architectural charges.
Council member Carolyn Siemann, who was vocal about her opposition to the additional programming expense at a previous meeting, brought up three questions regarding these resolutions. The first was directed to Pogge-Weaver about the funding sources for the architectural costs.
She followed—up, asking if the Local Option Sales Tax (LOST) dollars were additional to what had already been allotted for the project. Pogge-Weaver says this is not an additional amount, it is part of the $500,000 budgeted. She then asked about whether or not action had been taken on a request she had made at the last meeting.
Pogge-Weaver told Siemann that this would take the action of the council to direct city staff to begin that process. Mayor, Dr. Eric Jensen, says the Carroll Public Library Foundation is a private entity right now, and he would be hesitant to draw up an agreement that would require them to reveal the identity of donors and other private business. Siemann assured the council she was not seeking an agreement that broad, just one to cover the process of this particular project and the funding the foundation has committed to providing. The staff was directed to reach out to foundation leaders to begin that discussion. Both of the resolutions for approving the amendments for programming reviews were then approved on a vote of five in favor and one, Siemann, opposed. A copy of the letter from the Carroll Public Library Foundation that Siemann references from the Dec. 18, 2017 meeting can be found below.