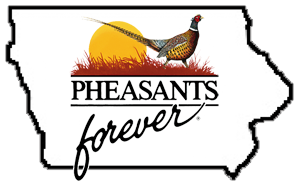 The Carroll County Pheasants Forever is encouraging young women to get involved in outdoor skill by providing registration fees for camps later this summer. The Outdoor Journey for Girls is a three-day, two-night workshop with locations in Madrid and Waterloo for girls ages 12 to 15 that allows participants to experience new things hands-on. The local chapter will cover the $150 registration fee for the camp, and Board Member, John Danner, says they do not have a limit on how many can go.
All three days of the camp are filled with a wide range of activities. Danner says each of the three days is themed around a different aspect of the outdoors.
Registration is sponsored by the Pheasants Forever, but the camp itself is hosted by Iowa Women in Natural Resources, a group of women dedicated to conserving and preserving Iowa's lands. Danner says the group organizes the event in a way to allow girls of any skill level to participate.
Parents can also register to act as a chaperone during the camp if interested. Registration covered by the Carroll County Pheasants Forever is limited to residents of the county. The camp near Waterloo is from July 10 to July 12 and Madrid's camp is August 10 to Aug. 3. To sign up or for more information, follow the links included with this story on our website.
_____
Contact Swan Lake Education if you intend to take advantage of the Pheasants Forever Chapter's offer.