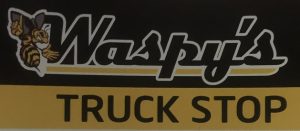 The City of Audubon is seeking to annex a portion of land near the future Waspy's Truck Stop location after a recent property acquisition by the business owners. The area in question sits about one mile south of Audubon on Highway 71. The main Waspy's lot has already been added to the city limits, and City Clerk, Joe Foran, says another addition is needed because the truck stop's footprint has changed.
The parcel the city is looking to add does include area that is not being incorporated into the truck stop. Foran says this move allows the city to provide utilities to the estimated $18 million complex and has some added financial benefits.
Waspy's is projected to open later this year around Aug. 1 and will include a convenience store, washing bays, tire repair/mechanic shop and a 30-room motel. When completed, Waspy's is expected to create approximately 70 new jobs for the region.