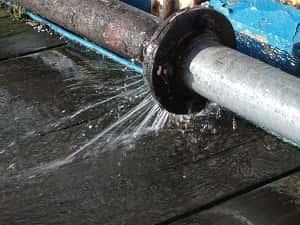 A water main in Carroll broke Friday morning at the southeast corner of Birch Street and 18th Street causing residents from Carroll Street to Adams Street on 18th to lose water service. Public Works Director, Randy Krauel, says they will not know what caused the break before digging into the location.
City employees cannot access the area until given an all clear from utility providers like electricity, gas, television and telephone. Once they have clearance to access the break, the time needed for repairs is still uncertain.
Krauel believes it is unlikely that water would not be restored by Friday evening. He says crews will work on the issue until it is resolved.
9022                     Krauel            "water's back on"          (16)
Due to below freezing temperature, Krauel warns it may become icy if water reaches the roadway. He suggests drivers avoid the area until work is complete. At least 10 homes were affected by the break.