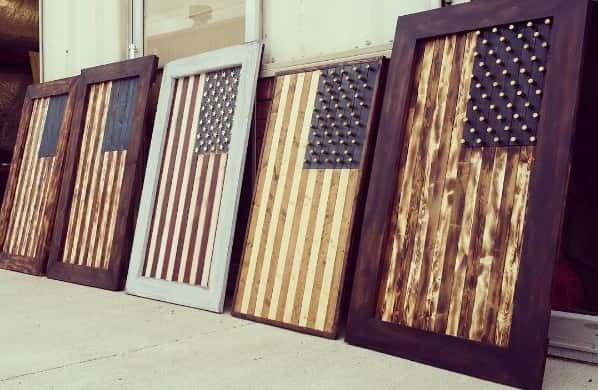 Andrew Leonard opened a business, Liminal Warrior, in August 2016, and has created many gorgeous, hand-crafted wooden flags in his shop in Carroll. His reasoning behind starting the business is a bit different from most entrepreneurs. Leonard served for eight-years in the Air Force and donates 60 percent of his proceeds to charity, in particular, through one organization dedicated to helping disabled veterans.
Liminal refers to being in a transitional phase, and Leonard says it fits the purpose for his work perfectly.
The flags don't just serve as motivation. Leonard uses shell casings in the flags' unions rather than stars to serve as a reminder.
Each flag sells for around $180 dollars, and Leonard uses the money remaining after setting aside a portion for charity to purchase materials to build more flags. To purchase a flag and help support veterans, check out Liminal Warrior's website through the link included with this story on our website or see an example of Leonard's work at Nature Ammil on Carroll Street.