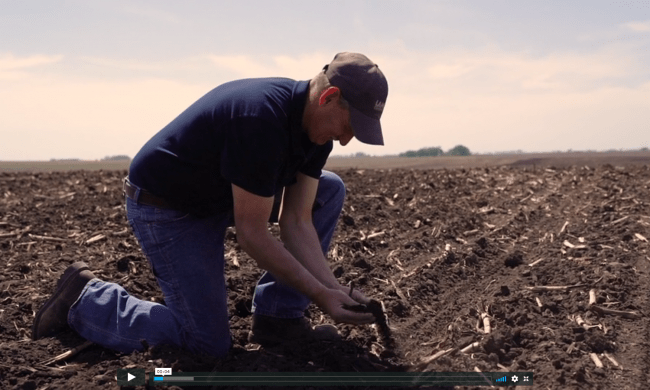 October is Cooperative Month, and a local cooperative has some plans to celebrate in a very special way. Landus Cooperative Director of Communications, Alicia Heun, says they want to showcase what makes them unique, and one of those things is their ability to touch every segment of the supply chain for their farmer-members.
After watching the video, there will be a link where people can go vote for their favorite Landus Cooperative location.
Voting is open now on the website at LandusCooperative.com and will close at midnight on Sunday, Oct. 22. The winner will be announced on Monday, Oct. 23 on their Facebook page. Heun says that voting is not limited to one vote per person.
According to Heun, Landus is very focused on spending Cooperative Month thanking their about 7,000 Iowa cooperative members as well as those in 34 other states, Mexico and Canada.
Heun adds that safety and consistency are focused on every day, but fun is one of the core values at Landus, and once in a while they want to be sure to spotlight a fun activity. A listing of facts and a link to the video and voting can be found here.
______________________________
Video competition link: http://www.landuscooperative.com/videos/landus-cooperative-we-are-the-cooperative-that-ties-it-all-together/
Landus Facebook link: https://www.facebook.com/LandusCooperative/?fref=ts
Fun Cooperative Facts:
Cooperative Month Facts
Iowa's farm and grain supply cooperatives
Employ nearly 6,500 people
Account for $11.5 billion in annual sales
Annual payroll of $352 million, including benefits
Pay $26.7 million in annual property taxes
Source: Iowa Institute for Cooperatives 
Landus Cooperative facts
Purchases more than 170 million bushels of corn and soybeans from local farmers annually
Provides agronomy application services on acres equivalent to the size of the state of Delaware
Loads grain trains on all seven Iowa railroads
Has members in 34 states and Mexico
Is a Top 10 taxpayer in nine Iowa counties (including #1 in Calhoun, Greene, Sac, and Ida counties)
Exports Dairy Nutrition Plus® products to more than a dozen countries including Australia, Saudi Arabia, and Japan.