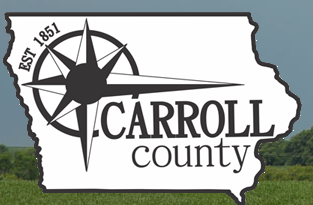 Carroll County Case Management Supervisor, Justin Schieffer, brought three case manager resignations to the Carroll County Board of Supervisors last week, and predicted one more, the final case manager's, may be coming in soon.
With the final case manager employed by the county tendering their resignation, this leaves the administrative assistant, Jean Coats to assist with the only logical next step for the county, the closing of the offices.
Schieffer said closing the office on April 1 will give him the next week to complete some of the paperwork and then Coats will be able to stay for the remainder of April to secure the records and identify how long all need to be retained as well as performing other necessary closing tasks. Supervisor Neil Bock said that at a recent meeting, AmeriHealth Caritas was on hand to discuss the changes being made to the system and the reasoning behind them. They told attendees at the meeting they were required to do this because they need to improve service, but Bock rebuked what was said, telling them he has personally seen the high marks that are routinely received on the satisfaction reports for clients in Carroll County, there was no need for intervention here. The supervisors accepted Saunders resignation with regrets and approved the plan Schieffer laid out for closing of the office.