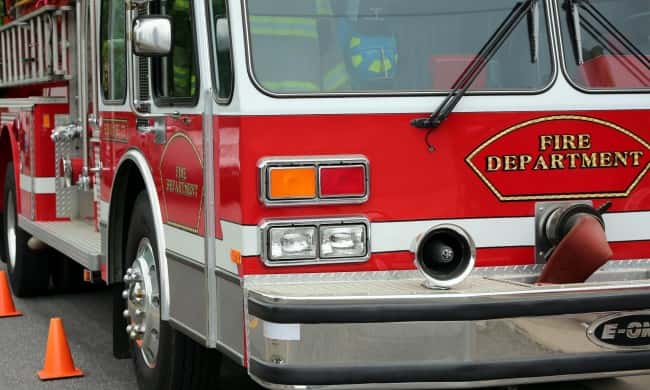 Three fire departments responded to a field fire two and a half miles northeast of Templeton yesterday (Tuesday) afternoon. Templeton Fire Chief, Jim Bruggeman, says the blaze originated with an all-terrain vehicle.
The four-wheeler and the field are both owned by Glen Irlbeck, whose son was checking cattle when the fire started. The Templeton, Dedham and Halbur Fire Departments all responded within minutes to 28587 Kittyhawk Ave. when the call came in at 4:28 p.m.
The damage to the field was contained to about an acre at the most and monetary damages are minimal since the crop was already harvested. The Polaris Ranger suffered extensive damage, estimated at approximately $14,000. Bruggeman says even though we are seeing cooler temperatures, caution is still the keyword for people out in the fields, especially with the very dry fall we have been experiencing.
Crews remained on the scene until about 6:25 p.m. and there were no flare-ups reported afterward.